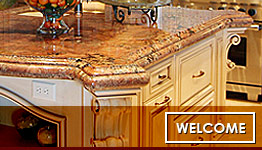 Passion.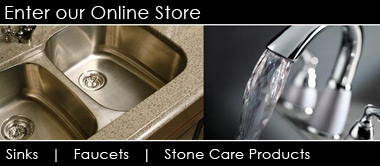 No other word can describe how we feel about natural stone. We love what we do and it definitely shows in every unique kitchen we create. From the moment the blade is set against the stone, to the moment your project is complete; our artisans make sure every detail is accounted for.
We realize that each piece we create for your home will be forever linked to our company´s name and reputation. We strive for perfection and nothing less.
Precision.
We combine old world craftsmanship with the most advanced, state of the art machinery to ensure that each step in the process is done to perfection. Lines are straighter, seams are tighter, and sink cut-outs are exact every time.
Overwhelming care and attention are given to each piece that is created. Ultimately this sets us apart from our competitors as we can consistently deliver a superior product.
Commitment.
We are committed to giving each customer the highest level of quality, service and design. Counter Designs sets the benchmark in our region for these details that many others take for granted. Extraordinary efforts produce extraordinary results.
This is Counter Designs.
Welcome.
site design: epicsea web design
© 2009 Counter Designs. All Rights Reserved. || Sitemap
3781 Commerce Loop Orlando, Florida 32808