1. How much lead time should I allow for my new stone countertops?
We recommend a minimum of 4 weeks lead time to best coordinate stone, cabinet and hardware selection, fabrication and installation. More time allowed often means, better decisions, better products, better results and less stress. However, if you find yourself in a tight timeframe, don't worry. We will gladly work with you to expedite your order as long it does not mean compromising the quality of your project.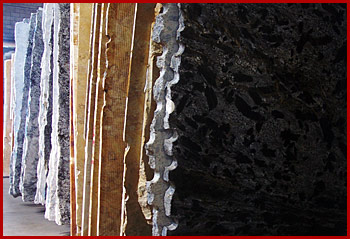 2. What is the difference between Caesarstone (quartz) and granite (natural stone) countertops?
All natural stones are 'unique' in that no two stones are identical. These stones are quarried from different locations around the world and their color and design are affected by their surroundings. Caesarstone is an excellent man-made stone product. It is made from crushing quartz stone into small gravel, eliminating the imperfections and bonding the stone back together with a resin. This is referred to as an "engineered stone". Both stones are extremely durable, beautiful and will last a lifetime.
3. How does natural stone compare to Corian® or other plastic solid surfaces?
Natural stone is elegant, durable and each piece has a distinct design that makes it 'one-of-a-kind'. That means the stone that you choose is distinctively yours. Solid surfaces such as Corian® are man made plastic resins, they are mass-produced and tend to fade over time in direct sunlight.
4. Which stone products are best suited for different applications?
Granite is the preferred choice for elegant kitchens. Marble is widely used in bathrooms. Other stone can be used in either location, or in other areas of a home or office.
5. How does the price of natural stone compare to manufactured surfaces?
Natural stone typically carries a premium price, but is very comparable to high quality manufactured products.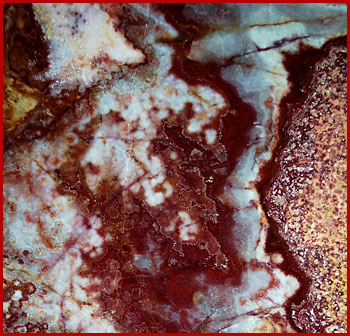 6. What are the benefits of using natural stone?
Beauty, durability, distinctiveness, strength and 'a quality look'.
7. What slab sizes of stone products are available?
Most slabs are available in rectangular sizes from 48-50" wide by 8-9' long. Other sizes can be special ordered.
8. What colors are available for stone products?
Stone products are available in a wide range of colors. Visit our showroom and see the endless choices available to you.
9. Are stone products covered by a warranty?
Stone products fabricated and installed by Counter Designs are warranted for workmanship. Damages such as discoloration caused by product spills, cracks, chips, or breakage caused by excessive force and pressure are not covered by our warranty.
10. What care is required for stone products?
Cleaning with soap and water and wiping with a non-abrasive cloth is all that is required. Sealers and finish enhancers can be applied.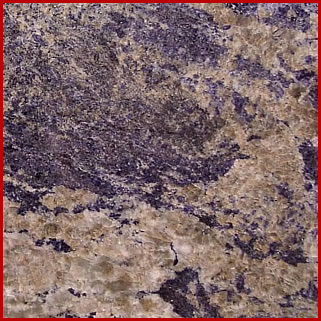 11. Are stone products damaged by heat or cold?
Some natural stone products are more sensitive to heat than others. A pan with boiling water will not affect granite, for example, but a frying pan with extremely hot oil may discolor the surface. In the kitchen it is always a good idea to use a trivet or heat pad under pans or cooking dishes just removed from the stove or oven. Extreme cold usually doesn't affect stone. In fact, many stone products are used for building exteriors, walkways and decorative purposes.
12. Are stone products safe for food preparation?
Stone products need to have a sealer applied before they can be used as a preparation surface for raw food.
13. Where do natural stone products originate?
Natural stone is mined in countries all around the world. Stone imported from Europe, the Middle East, India and Brazil has very distinct characteristics and colors that make it a preferred choice for many.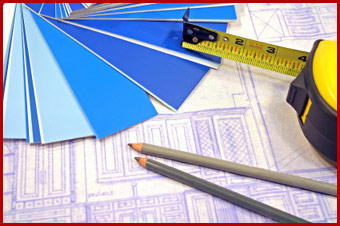 14. What kind of sink can I use with a natural stone countertop?
Any type of under-mount or drop in sink can be used, including stainless, porcelain, solid surface or cast iron.
15. How are seams and joints done with natural stone?
Natural stone is cut to a prescribed dimension and edges are honed to create a smooth seam surface. Resin and epoxy are used to permanently adhere the pieces together.
16. How do I get an estimate for stone from Counter Designs?
Click on the stone estimator hot link on our website and fill out the document. Or, stop at our office and visit with a salesperson, who will take the specifications for your job.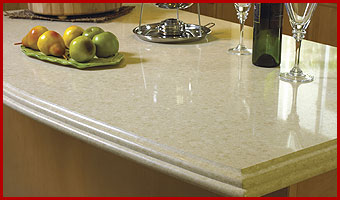 17. Who measures and verifies the specifications for the product installation?
When a job is roughed in and cabinet specifications are known, Counter Designs will verify measurements on site before fabricating materials for the job.
18. Who installs your stone products?
Counter Designs installs all of the stone products that we fabricate in our plant.
© 2009 Counter Designs. All Rights Reserved. || Sitemap
3781 Commerce Loop Orlando, Florida 32808